A place blessed with beautiful and scenic land, with enviable and crystal clear sea, with rich culture, but also with unique taste! Scents and memories emerge from recipes that have been linked to significant moments of the island, like gamopilafo (wedding risotto), but also with summer getaways such as ntakos with tomato and rusk, smoked apaki (pork meat), vinegary sausage, staka (homemade butter cheese), and more complicated authentic Minoan creations.
Hohlioi (Snails)
Snails with rosemary and wine, stew, casserole or with wheat grains, snails (escargot) is one of the most prestigious and popular delicacies of Crete. In particular, you will meet them mostly as "mpoumpouristi", with a generous amount of salt and rosemary, where are perfectly combined with extremely cold raki and tsikoudia.
Antikristo
It refers to an ancient way of roasting, where large pieces of meat – usually lamb or kid-fixed on rods around the fire to braise. This way of baking was very common, especially, in the villages of Psiloritis.
Stamnagathi Tsigariasto (Sautéed)
A unique kind of grass, with enhanced flavor, but bitter aftertaste, perfectly connected with the tradition of the island, sautéed with olive oil is a wonderful ingredient for the perfect omelet, but also as a complement on their meat.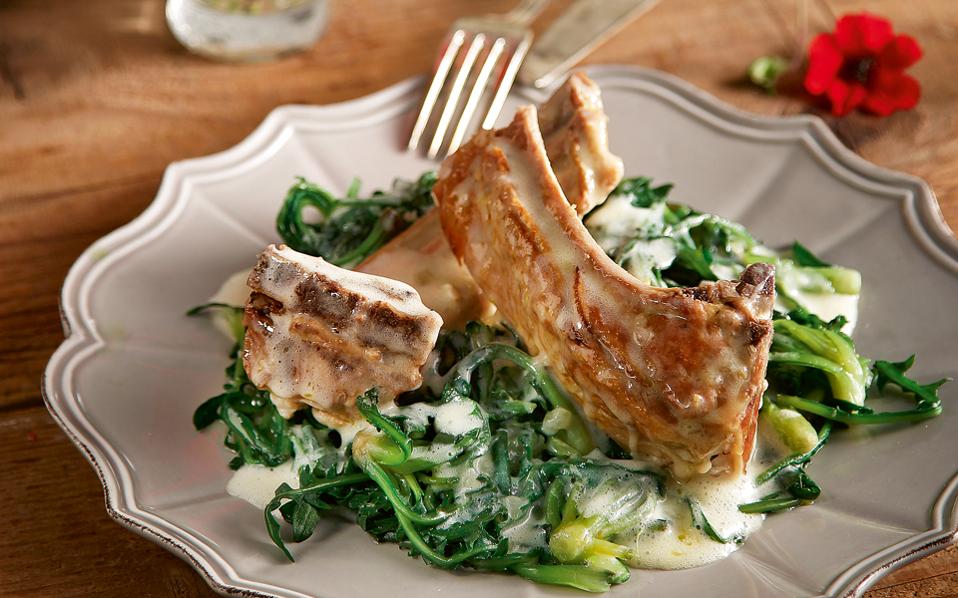 Kalitsounia
You will meet them also as anevata or "tis stigmis" (ad lib). The kalitsounia is one of the most exquisite and tasty Cretan dishes. Anevata are called those pies which have yeast and "soar" (inflate), while the "tis stigmis" are made with plain sheet. Simple kalitsounia resemble tartlets in asteroid shape, while the anevata are made mostly, at Easter and resemble little brioche. Both have stuffing of mizithra cheese or ricotta, honey and cinnamon.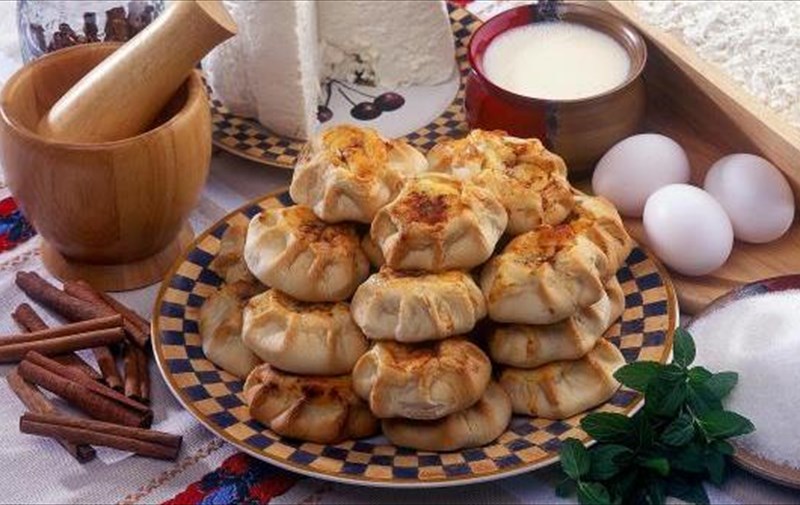 Kreatotourta (MeatCake)
Only in the Cretan Island a sweet ending completes the most unique salty delicacy! The word cake is used to denote the ' pie '. Made mainly with boiled lamb or goat and the stuffing includes many cheeses, cream cheese pichtogalo, tyromalama, Cretan graviera, cinnamon and of course, staka.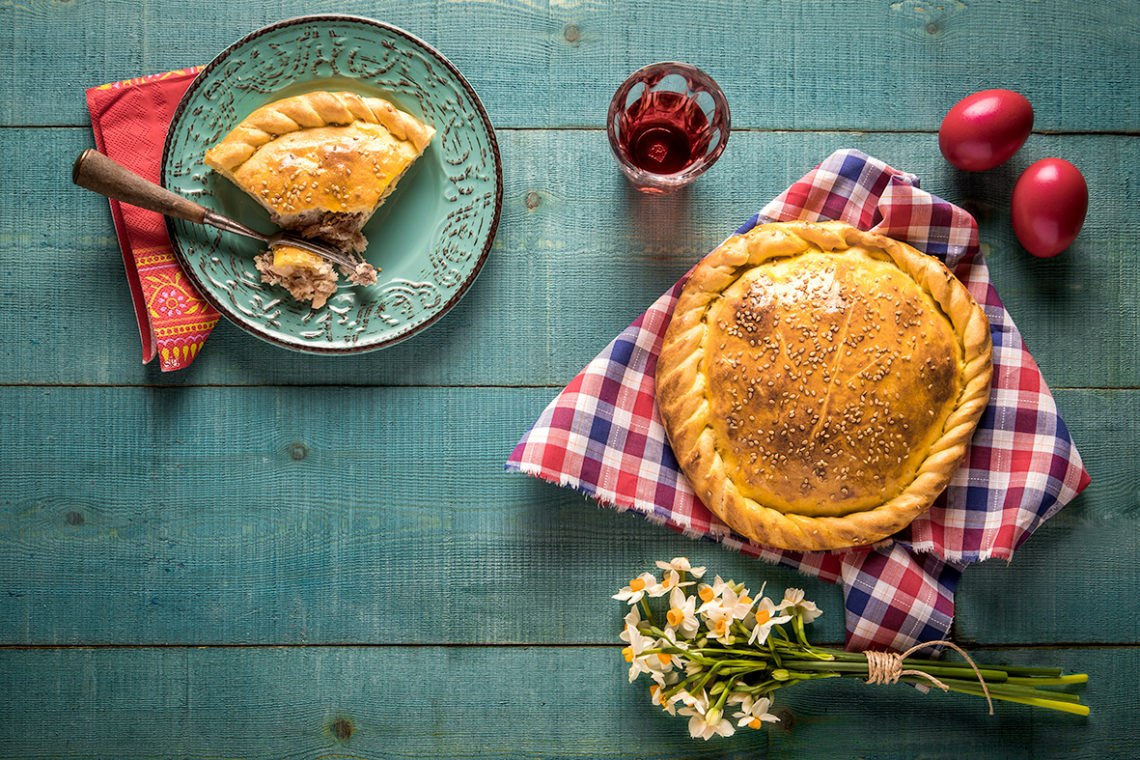 Makarounia Skioufihta (Pasta)
Makarounia Skioufihta is pasta in cylindrical shape, made with flour, water, salt and oil or butter. The traditional recipe pasta wants to ' burn ' in hot staka and baste with plenty of grated mizithra cheese or ricotta. A "simple" tasteful sin.